Talking about real innovative ideas, I guess this product is the real deal when it comes to that. This is an upcoming tablet made by Microsoft and I'm guessing this will kick asses once it's out. Looking at it's design, it's sleek, beautifully designed and very portable. You can carry it anywhere you want to go. And for me as a blogger, carrying a tablet like this with a very thin keyboard which also serves as a cover is a great deal because you can create your posts anywhere you want with a real keyboard. Not only for blogging, I think it will help us students as well. No need to carry your bulky laptops, with just Surface, I think this will do most specially in your MS Office-related works/reports/projects. So this Surface will be out into two versions: Windows RT and Windows 8 Pro. Cool huh?!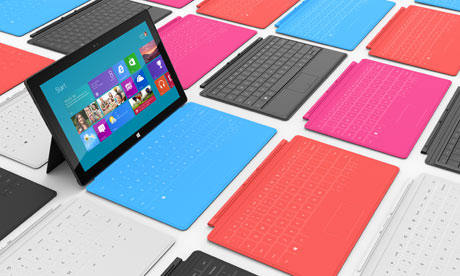 Oh btw, get ready on October 26 as they launch the new Windows 8 and MS Surface.
It's really a must to put these to your WANTS. And so I will. :D
I am PAULO and with SURFACE you can See more, Share more and Do more.